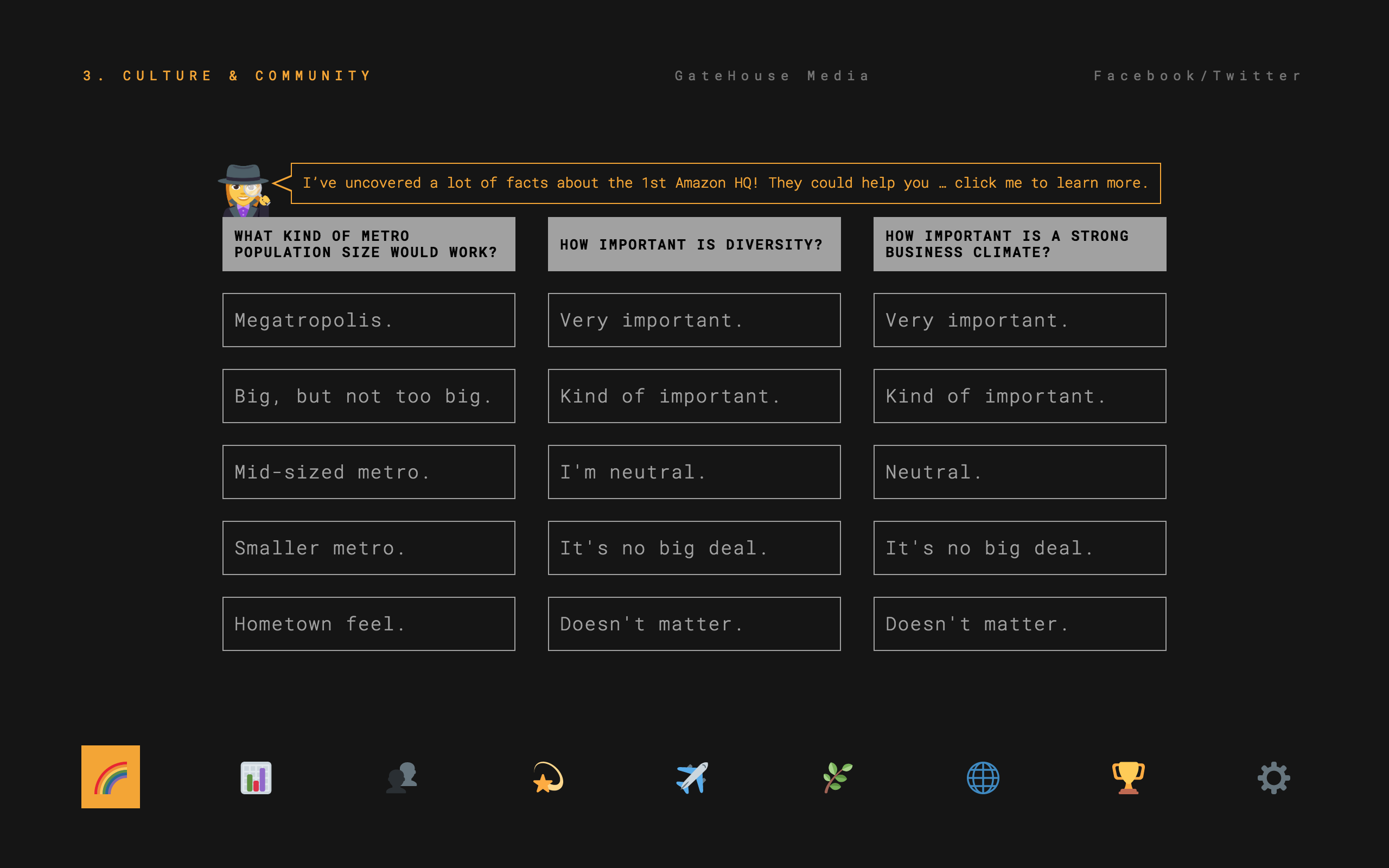 Amazon HQ2
When Amazon narrowed their list of HQ2 contenders down to 20, six GateHouse markets were included on the short list. My team was tasked with a project that included a ton of data about the finalists but presented in a very engaging way.
Visit the site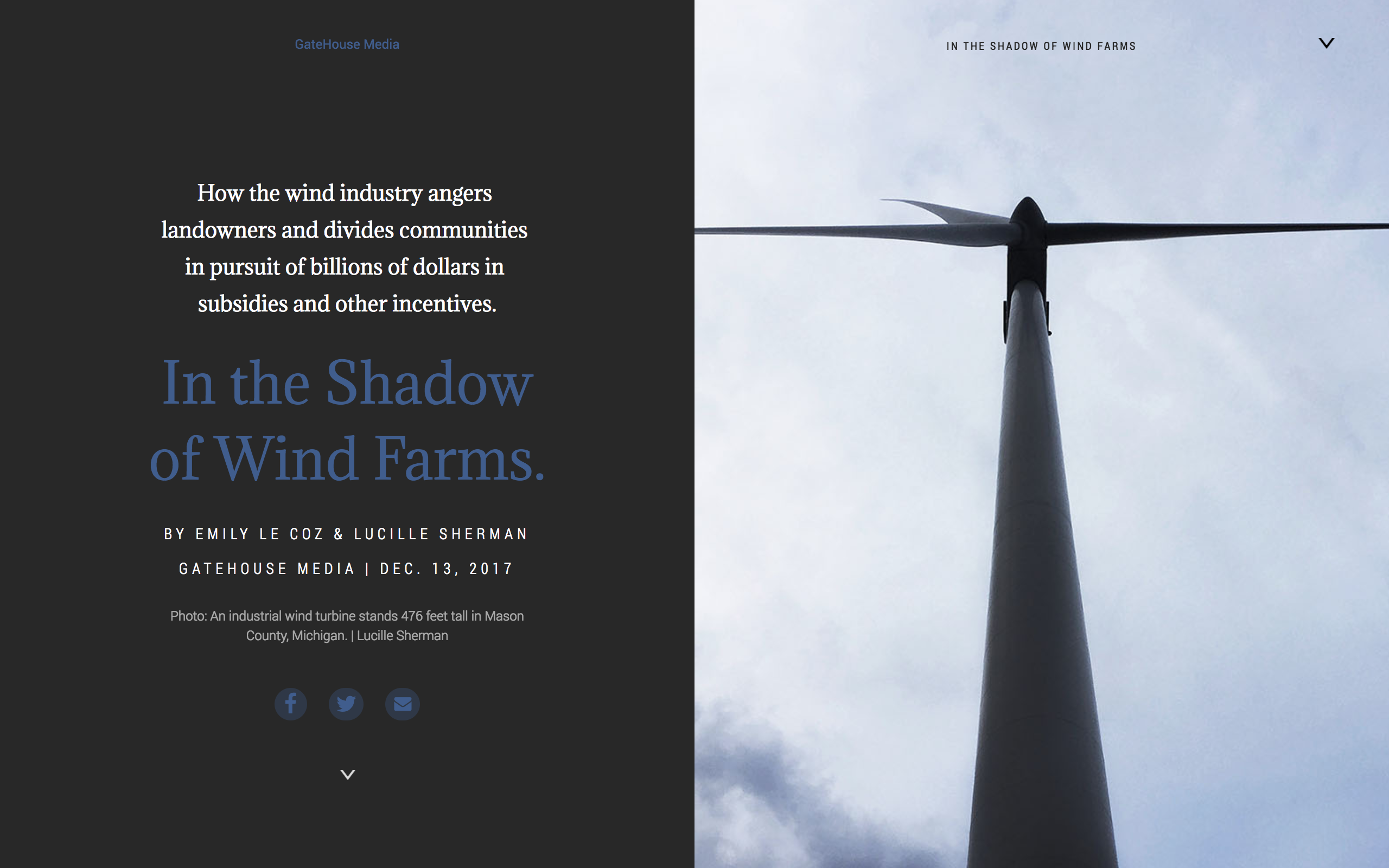 Wind Farms
A six-month project by GateHouse's national investigative team culminated in this dynamic presentation of stories from individuals living in and around industrial wind farms. Experience what it's like using the shadow flicker simulator.
Visit the site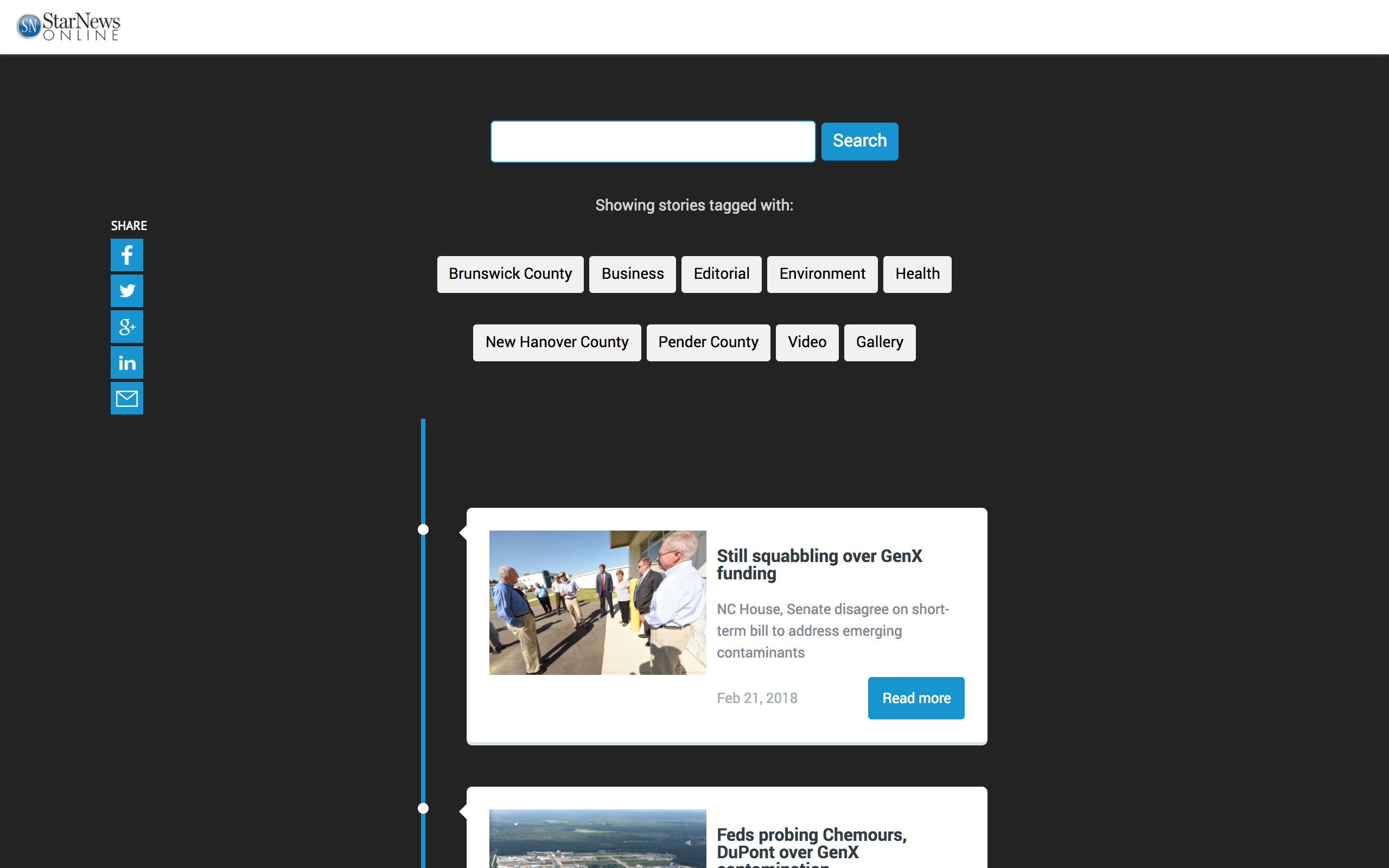 Toxic Tap Water
The Wilmington StarNews in Wilmington, North Carolina uncovered water contamination and published more than 100 pieces of content related to the issue. I developed a searchable timeline powered by a Google sheet so the newsroom can maintain it.
Visit the site